Celebrating Pride Month
and creating a more inclusive and supportive workplace
for LGBTQ+ colleagues
Tuesday 22 June 2021
12.30 – 1.30 pm
The Chartered Institute of Trade Mark Attorneys (CITMA) kindly invited IP Inclusive supporters to their free webinar to mark Pride Month in June 2021. Pride is a celebration of progress, diversity and inclusion. CITMA, like us, are committed to raising the profile of LGBTQ+ IP professionals and creating a more inclusive and diverse profession.
The panellists discussed what Pride means to them, why openness and acceptance in the profession is key and how to come out and bring all of who you are to the workplace. They were:
Mark Bearfoot, Tommy Hilfiger (chair)
Mark began his career working in IP law firms, including FieldFisher, Nucleus IP and Rouse, before making the move in-house to join The Coca-Cola Company in 2006 where he assisted in the management of their IP portfolio across Europe. He subsequently moved to Harley-Davidson where he led their IP enforcement program for Europe, the Middle East and Africa.
Mark is now Legal Director at Tommy Hilfiger where he is responsible for leading their global brand protection program.  Mark was also a founding committee member of IP Out, the IP Inclusive community for LGBTQ+ professionals and their allies.
Triona Desmond, Pinsent Masons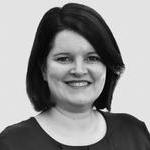 Triona is a Senior Chartered Trade Mark Attorney who advises clients across various industries, such as pharmaceutical, media, travel, food and beverage and retail, in contentious and non-contentious trade mark, design and copyright matters. She manages and prosecutes global trade mark, design and domain name portfolios, conducts clearance searches and advises on the adoption of new brands. She also drafts and negotiates settlements, licences and co-existence agreements.
She has worked in-house for clients, providing support for an extended duration, assisting with portfolio management, brand enforcement issues and licensing. Triona is an active member of the CITMA Council and also on a number of committees, such as the Women in IP and IP Out communities of IP Inclusive. She is also a Stonewall Educational Role Model.
Al Skilton, UK IPO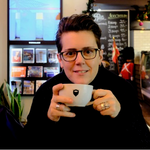 Al is a Senior Hearing Officer at the UK IPO, currently on secondment to the IPO's legal team as a Senior Legal Advisor.
Al is co-chair of the IPO's LGBT+ network, iPride, and sits on the IPO D&I Steering Board. The IPO is currently 25th in the Stonewall Top 100 Employers list. Al also sits on the Civil Service Wales LGBT+ group, South Wales LGBT+ Network Chairs Group (which includes civil service, third sector and private companies) and the IP Out Committee.
Al was shortlisted for the Pink News Role Model of the Year Award 2020. Al identifies as non-binary and has no pronoun preferences, as they are "all a bit wrong".
Lord Smith, IPReg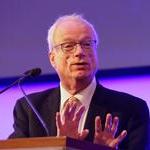 Lord Chris Smith began his political career as a Labour Councillor for Islington Borough, becoming the Labour MP for Islington South and Finsbury in 1983. He became the first openly gay MP in the UK, coming out publicly in 1984. In 1997 he became Secretary of State for Culture, Media and Sport – the first openly gay Cabinet Minister in the world.
He returned to the back benches in 2001 and played a leading role in opposing the Iraq war, standing down from the Commons in 2005.  He now sits in the House of Lords as a non-affiliated Peer, and is the Chair of the IP Regulation Board (IPReg).
Webinar programme
12 pm: login available
12:30 pm: presentations
1:15 pm: Q&A
1:30 pm: end
This webinar was free of charge and open to all IP professionals, whether or not CITMA members.
Follow-up resources
You can access a recording of the event here, and read CITMA's report about it on their website news pages here.