Celebrating Disability History Month
with CITMA
Wednesday 24 November 2021
12.30 – 1.30 pm
Increase your understanding and show support for disability equality within the profession.
The Chartered Institute of Trade Mark Attorneys (CITMA) have kindly invited IP Inclusive supporters to their free webinar to mark UK Disability Month, which this year runs from 18 November to 18 December.
Disability History Month is an annual event focusing on the history of the struggle for equality and human rights for disabled people. It is a chance to raise awareness of the history of inequalities disabled people have faced, and those they still face today.
In this webinar you will hear real-life stories from Chartered Trade Mark Attorneys and solicitors. They will help you understand how to support people with disabilities and create a more inclusive and accessible workplace.
The panel will draw on expertise and lived experience to challenge perceptions, discuss what positive changes could be made by your organisation to improve disability inclusion, and explore what barriers exist to gaining employment and career progression and how to mitigate those.
Meet the speakers
Becky Campbell, Mewburn Ellis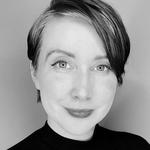 Becky is an Associate and Chartered Trade Mark Attorney at Mewburn Ellis. Before joining the IP profession, Becky lived and worked in Japan for three years, where she learned conversational Japanese. She has degrees in law, management and international relations.
Becky is passionate about equality, diversity and inclusion and sits on the committee of IP Ability, IP Inclusive's group for disabled people, carers and their allies. She is also a member of IP Inclusive's Advisory Board. Becky's invisible disabilities include hypothyroidism, which she manages with medication, and back conditions. She was late-diagnosed as neurodivergent when she was 34.
Besides trade marks, Becky's interests include studying Japanese, creative writing, gin and her two mini lop rabbits.
More speakers to be announced soon.
Registration
This webinar is free of charge and open to all IP professionals, whether or not CITMA members. To register, please visit this link.