Practical tips on looking after the mental health of yourself and those around you,
in CITMA's special "Blue Monday" webinar
Monday 18 January 2021




12.30 – 1.30 pm
The Chartered Institute of Trade Mark Attorneys (CITMA) very kindly invited IP Inclusive supporters to their free mental health webinar, timed to coincide with "Blue Monday".
The webinar was presented by Penny Aspinall, who used her 25 years' experience as a counsellor and trainer to provide insight and advice into how you can maintain your wellbeing. It provided information and practical ideas on protecting your own mental health and also on recognising when you, or those close to you, are starting to struggle.
"Blue Monday" is the name given to the third Monday in January, commonly referred to as the most depressing day of the year. Following the challenging events of 2020, we wanted to help people remain healthy over the winter months.
The aims of the session were for viewers to be able to:
Understand the mental health continuum and recognise when to seek help
Deal with and alleviate stress
Realise the unhelpful impact of perfectionism and presenteeism on their mental health and how to address it
Manage their online activities to maintain their digital wellbeing
A brief Q&A session at the end, chaired by CITMA's First Vice-President Rachel Wilkinson-Duffy, allowed Penny to share further insights into coping strategies and the importance of self-compassion.
Follow-up resources
You can access a recording of the webinar here, and Penny's slides here.
Penny Aspinall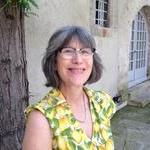 Penny has extensive experience across the public and charity sectors. Starting as a counsellor and trainer with Relate in 1992, she has since moved on to counselling posts with the University of Huddersfield and the University of Leeds, where she developed and managed an extensive group work and psychoeducational training programme for students, as well as delivering staff training on mental health awareness.
More recently, Penny was Head of Disability, Counselling and Mental Health at the University of Bradford. She has been working freelance with Charlie Waller as a consultant trainer for the Workplace programme and a trainer on the Universities and Colleges programme since August 2018.